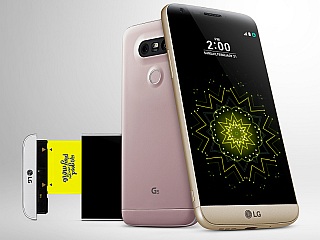 LG is expected to launch its latest flagship smartphone – the LG G5 at its event in MWC 2016 in Barcelona. The smartphone is the company's top of the line Android offering. According to various leaks before the event, the USP of the device is its modular approach, that lets you connect various accessories to the device.
According to leaks one of the accessories on offer could be a camera attachment. This could give the smartphone additional camera features and extra battery capacity. Another accessory, according to leaks is for audiophiles. It is an audio player with a high-end DAC if leaks are to be believed.
The LG G5 has been confirmed for an early debut, and one of the features the company has confirmed so far is an always-on display that will show notifications without taking too much of a toll on battery life. There might also be a G5 Lite, if the latest rumours prove to be true.
It looks like we'll see the launch of a mid-range phone called K8, which will join the K7 and K10 which were launched at CES. We can also expect to see the newly announced X series, which looks like it will include multiple models, each with one of the flagship G-series' features. The LG X Cam will feature twin cameras, while the X Screen will have a low-power secondary display for notifications.
We also hope to see new watches, given last year's emphasis on the Watch Urbane series. Maybe LG will keep experimenting with new platforms and designs – its competitors have certainly done so over the past year. LG kicks of MWC-related launches with its event on Monday.